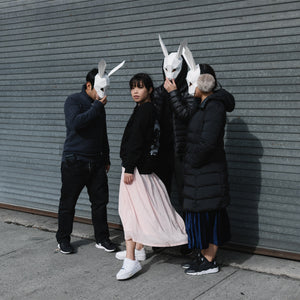 On my last blog, we talked about the conceptualizing process of "Childhood Wasteland."  I also mentioned that we almost had to cancel everything!  Let me tell you what happened. ACCIDENT, DELAYS, RAIN As some of you might know, I am a Wing Chun practitioner for many years. One month before the shoot, I attended a martial art event and had an accident. It was nothing major, but I got a swollen nose and a black eye. The Goodpanda Club🐼 Luckily, the bruises went away after three weeks; my nose bridge was still swollen during the shoot though, I hope it wasn't too noticeable. Then we have a...
---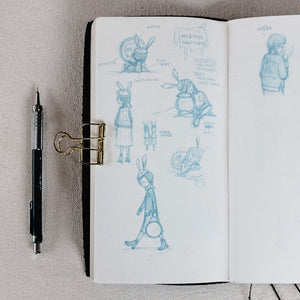 The shirt went through two rounds of samples. The first time it was too long, and some measurements were off. The 2nd time there were improvements, yet more fine-tuning was needed still. It seemed like no matter how well I had planned; something would always go wrong. All I could do was to try again and wait. So to keep myself busy between each turnaround, I met with my friends Jonathan, Reni, and Aaron. I'm very grateful that the people I meet are always kind, genuine, and super talented. Jonathan is a photographer, Reni is an art director, and Aaron is a videographer/photographer. The four of us clicked right away,...
---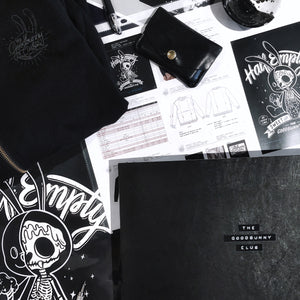 For the past few months, my friends and I got together and worked on a super exciting project called "Childhood Wasteland." It is one of my proudest series to date, and I can't wait to tell you all about it! THE STORY It all started with this sweatshirt design, the signature half Goodbunny. The Goodbunnies are human in bunny suits. Some people wear the costumes for fun, most people, however, put on the attire out of necessity; it is part of the requirements in this world. While they all look identical on the outside, inside everyone is different, or so they thought. If you...
---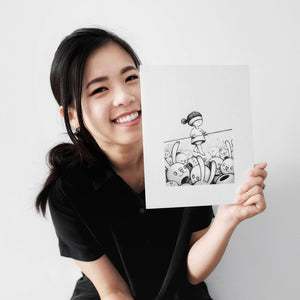 I think deep thoughts in the shower, sometimes I write them down.
So the other night while I was shampooing my hair, I began to list out all the things I wish I'd known sooner. Here are some of the most impactful ones that have not only helped me grow as an artist, but also as a person.
---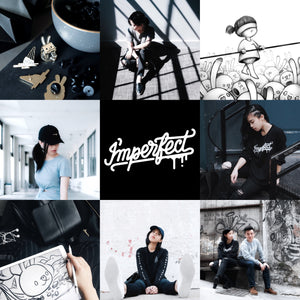 2017 is one of the most significant years of my life. I started my brand, got diagnosed with Aspergers, met a lot of new friends (you lovely, lovely people!), and learned to embrace vulnerability. Here are the #bestnine2017 based on my personal favorites: