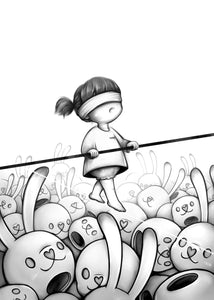 The rope trembled beneath her feet. "Almost there," she thought. But how much further? What's on the other side? She had no idea. She took another step, blissfully unaware of the empty shells below her – watching intensely, patiently waiting for her to join them – There's no going back now.  ••• "Can she make it?""Will she fall?"  They stared at the rising star. Well, either way, it would make a good show.   CONTEST TIME! We see what we want to see, and nothing else. In this piece, I would like to tell a story through multiple perspectives: the...
---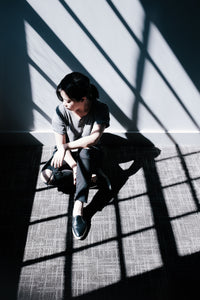 I'm Alice, an illustrator born in Hong Kong, and lives in New York.  Growing up, I thought there must be something wrong with me.  I felt different but couldn't understand why.  I desperately wanted to fit in, to look "normal."  So I "masked" my natural personality, covered up traits that are considered socially unacceptable.  Every day I was performing, like an alien trapped inside a human body.  I copied other's behavior, scripted out conversations, obsessed over every tiny little detail, and sunk into complete exhaustion at the end of each day.
---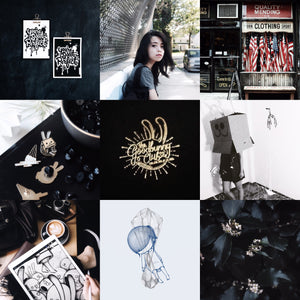 Last month it was all about setting things up, maintenance, and filing the right paperwork. You know, the fun stuff(urgh). Even though I didn't have much time to work on my art, I've been thinking about it more than ever. I want to dig deeper, explore further, tell a bigger story. But first, I have to show you what the Goodbunny Club 
really

 
is about - I need to tell you my story. That's a scary thought, I am going to share something I have never told anyone before...but that's ok, it's part of the journey right? So, let's consider this my origin story, coming out next week. Wish me luck.
---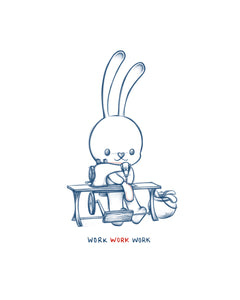 Work, work, work, work, work....Fun fact, do you know the Goodbunnies mass produce their body? Makes you wonder what's underneath that suit huh?
Here's a time-lapse video, have a good day guys!
---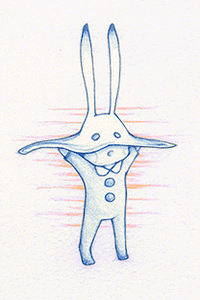 Hi everyone, welcome to the Club!  After much procrastination, I have finally started this blog!  Here you will find my work in progress, random thoughts, concepts about the Goodbunny universe and more.  Please feel free to share what you would like to see, any suggestions are welcome :)