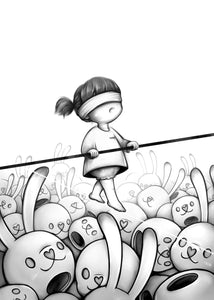 The rope trembled beneath her feet. "Almost there," she thought. But how much further? What's on the other side? She had no idea. She took another step, blissfully unaware of the empty shells below her – watching intensely, patiently waiting for her to join them – There's no going back now.  ••• "Can she make it?""Will she fall?"  They stared at the rising star. Well, either way, it would make a good show.   CONTEST TIME! We see what we want to see, and nothing else. In this piece, I would like to tell a story through multiple perspectives: the...
---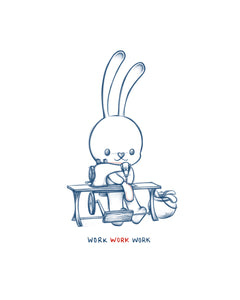 Work, work, work, work, work....Fun fact, do you know the Goodbunnies mass produce their body? Makes you wonder what's underneath that suit huh?
Here's a time-lapse video, have a good day guys!