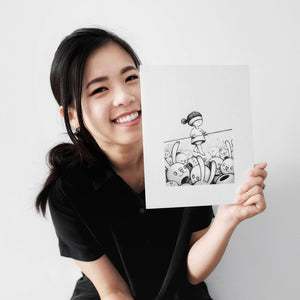 I think deep thoughts in the shower, sometimes I write them down.
So the other night while I was shampooing my hair, I began to list out all the things I wish I'd known sooner. Here are some of the most impactful ones that have not only helped me grow as an artist, but also as a person.
---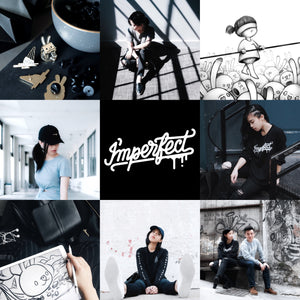 2017 is one of the most significant years of my life. I started my brand, got diagnosed with Aspergers, met a lot of new friends (you lovely, lovely people!), and learned to embrace vulnerability. Here are the #bestnine2017 based on my personal favorites:
---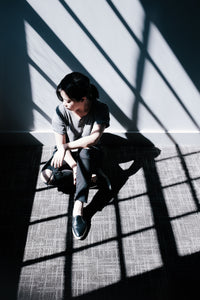 I'm Alice, an illustrator born in Hong Kong, and lives in New York.  Growing up, I thought there must be something wrong with me.  I felt different but couldn't understand why.  I desperately wanted to fit in, to look "normal."  So I "masked" my natural personality, covered up traits that are considered socially unacceptable.  Every day I was performing, like an alien trapped inside a human body.  I copied other's behavior, scripted out conversations, obsessed over every tiny little detail, and sunk into complete exhaustion at the end of each day.
---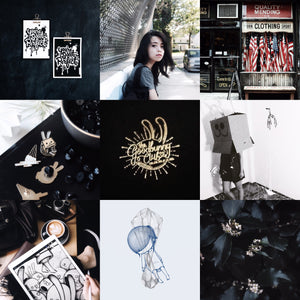 Last month it was all about setting things up, maintenance, and filing the right paperwork. You know, the fun stuff(urgh). Even though I didn't have much time to work on my art, I've been thinking about it more than ever. I want to dig deeper, explore further, tell a bigger story. But first, I have to show you what the Goodbunny Club 
really

 
is about - I need to tell you my story. That's a scary thought, I am going to share something I have never told anyone before...but that's ok, it's part of the journey right? So, let's consider this my origin story, coming out next week. Wish me luck.
---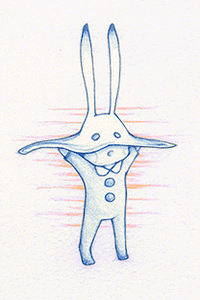 Hi everyone, welcome to the Club!  After much procrastination, I have finally started this blog!  Here you will find my work in progress, random thoughts, concepts about the Goodbunny universe and more.  Please feel free to share what you would like to see, any suggestions are welcome :)